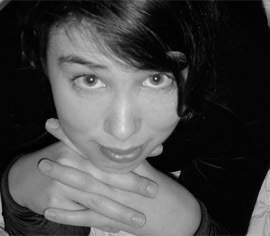 Liz Braswell, first credited as Celia Thomson, is the author of the book series of The Nine Lives of Chloe King.
Liz Braswell was born in Birmingham, England and now splits her time between Vermont and New York. Her major at Brown was Egyptology and yes, she can write your name in hieroglyphs. She then produced video games for the next decade. She likes skiing, sitting third row center at the movies, planting trees, her sister's excellent black boots, and Nutella.

Ad blocker interference detected!
Wikia is a free-to-use site that makes money from advertising. We have a modified experience for viewers using ad blockers

Wikia is not accessible if you've made further modifications. Remove the custom ad blocker rule(s) and the page will load as expected.